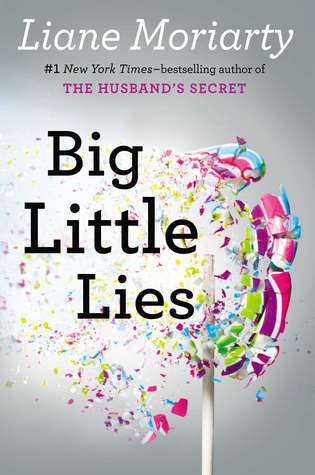 Big Little Lies
Liane Moriarty
Putnam Adult, 2014
Audience: Adults
Source: E-Galley
From
Goodreads
:
Sometimes it's the little lies that turn out to be the most lethal. . . .
A murder… . . . a tragic accident… . . . or just parents behaving badly?
What's indisputable is that someone is dead. But who did what?
Big Little Lies
follows three women, each at a crossroads: Madeline is a force to be reckoned with. She's funny and biting, passionate, she remembers everything and forgives no one. Her ex-husband and his yogi new wife have moved into her beloved beachside community, and their daughter is in the same kindergarten class as Madeline's youngest (
how
is this possible?). And to top it all off, Madeline's teenage daughter seems to be choosing Madeline's ex-husband over her. (How. Is. This. Possible?).
Celeste is the kind of beautiful woman who makes the world stop and stare. While she may seem a bit flustered at times, who wouldn't be, with those rambunctious twin boys? Now that the boys are starting school, Celeste and her husband look set to become the king and queen of the school parent body. But royalty often comes at a price, and Celeste is grappling with how much more she is willing to pay. New to town, single mom Jane is so young that another mother mistakes her for the nanny. Jane is sad beyond her years and harbors secret doubts about her son. But why? While Madeline and Celeste soon take Jane under their wing, none of them realizes how the arrival of Jane and her inscrutable little boy will affect them all.
Holy smokes, this book drove me absolutely crazy.
I had to know what happened on trivia night. I had to! It took forever to figure everything out!
So at the beginning, you know that something bad happened. You don't know what it was or who was the victim. Everything slowly comes together and keeps the reader in suspense. It just kept this reader in suspense a little bit too long!
I liked it, but I would have liked knowing more faster. The suspense kind of made the ending feel a bit anticlimactic, but I did like how the characters turned out. I had certain people that I was really rooting for and I was glad for them at the end of the book.