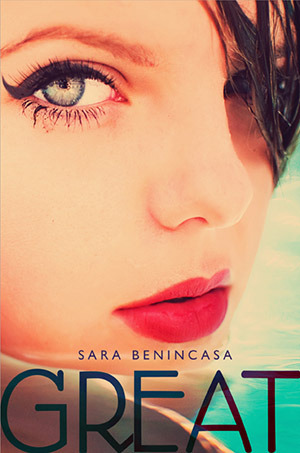 Great
Sara Benincasa
HarperTeen 2014
Audience: Older Teens
Source: E-Galley
From
Goodreads
:
Everyone loves a good scandal.
Naomi Rye usually dreads spending the summer with her socialite mother in East Hampton. This year is no different. She sticks out like a sore thumb among the teenagers who have been summering (a verb only the very rich use) together for years. But Naomi finds herself captivated by her mysterious next-door neighbor, Jacinta. Jacinta has her own reason for drawing close to Naomi-to meet the beautiful and untouchable Delilah Fairweather. But Jacinta's carefully constructed world is hiding something huge, a secret that could undo everything. And Naomi must decide how far she is willing to be pulled into this web of lies and deception before she is unable to escape.
Based on a beloved classic and steeped in Sara Benincasa's darkly comic voice, Great has all the drama, glitz, and romance with a terrific modern (and scandalous) twist to enthrall readers.
I didn't have high expectations for this book. How can someone do a good job of recreating The Great Gatsby??? Well, Sara Benincasa did it. She understood the essence of Gatsby and what made the story a classic. Her insight into the characters made this update a success. It's not the type of book I would have read if it hadn't been an interpretation of a classic, but I'm really glad I gave this one a chance.
*Spoiler Alert*
The one biggest change did bother me. Jacinta didn't seem like the sort of person who would commit suicide. There didn't seem to be many warning signs from her, unless I completely missed them. Yes, she was obsessed with Delilah, but I don't think circumstances with her would have prompted suicide. I think Benincasa chose to have Jacinta commit suicide because she (or the publishers) thought it might be too dark to have a young person kill another young person. I'm interested in why she made the choices she did, and I might have to look up some interviews to gain some insight.