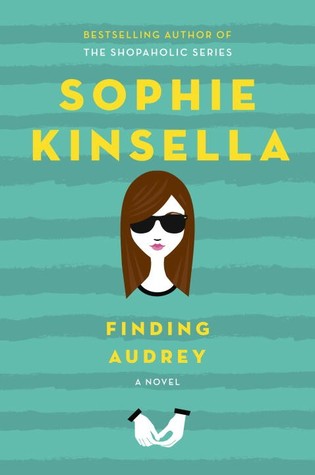 Finding Audrey
Sophie Kinsella
Delacorte Books for Young Readers, 2015
Audience: All Teens
Source: E-Galley, Library
From
Goodreads
:
An anxiety disorder disrupts fourteen-year-old Audrey's daily life. She has been making slow but steady progress with Dr. Sarah, but when Audrey meets Linus, her brother's gaming teammate, she is energized. She connects with him. Audrey can talk through her fears with Linus in a way she's never been able to do with anyone before. As their friendship deepens and her recovery gains momentum, a sweet romantic connection develops, one that helps not just Audrey but also her entire family.
A few
teen books
about Audrey Hepburn
came out around the same time as this book. I thought this was another one about her. It had Audrey in the title, it was by Sophie Kinsella - sold! I'll read it! However, the book was NOT about Audrey Hepburn. Instead, it was a giant panic attack.
Once I understood what the book would be about and adjusted accordingly, I loved it. I finished it in 24 hours. I loved how it never clearly stated what happened. When the catastrophic event is spelled out, it never seems as serious as what you were expecting. In spite of the problem that triggered Audrey's anxiety, she works hard to move past it. She learns more about herself and her loved ones. (The mom was a hilarious supporting character, too.) Loved it!