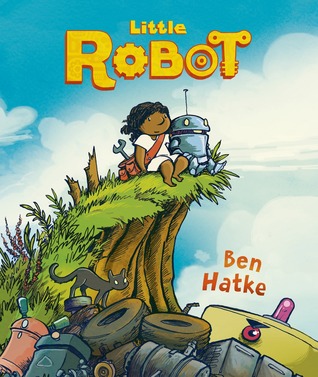 Little Robot
Ben Hatke
First Second, 2015
Source: E-Galley, Library
Audience: Children, Younger Teens
From
Goodreads
:
When a little girl finds an adorable robot in the woods, she presses a button and accidentally activates him for the first time. Now, she finally has a friend. But the big, bad robots are coming to collect the little guy for nefarious purposes, and it's all up to a five-year-old armed only with a wrench and a fierce loyalty to her mechanical friend to save the day!
This book totally reminded me of
Lilo and Stitch
. I read it during a 15 minute break at work. The story, mostly told through the art, is one of unlikely friendship. Adventure and peril keep the reader engaged. Personally, I missed dialogue, but I think reluctant readers will love
Little Robot
.