The Crossing Places
Houghton Mifflin Harcourt, 2010
The Janus Stone
Houghton Mifflin Harcourt, 2011
The House at Sea's End
Quercus Publishing, 2011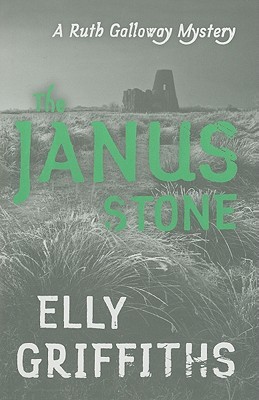 Elly Griffiths
Audience: Adults, Older Teens
Source: Library
Man, I love this series. It's like a less-intense, slightly more realistic Indiana Jones.
Except it's a woman, in England, that solves mysteries.
It's so good! The first two were incredibly similar as far as the nature of the mystery goes. The third mixed it up a little - an excellent choice. In addition to archeology and mystery, there's relationships and romance and drama to keep things interesting. I can't wait to read the rest of the series. However, I hope that the formula gets mixed up a bit in the next few. Ruth always seems to be in danger, and I think it would be nice to see someone else in peril at the end of the book. Unfortunately, Ruth isn't my favorite character - Cathbad, of all people, takes that title. I never would have guessed that from the first book! My advice - don't judge him too quickly. He goes from a threatening presence to a quirky, helpful, friend. In a strange sort of way.
But seriously.
Just read it.