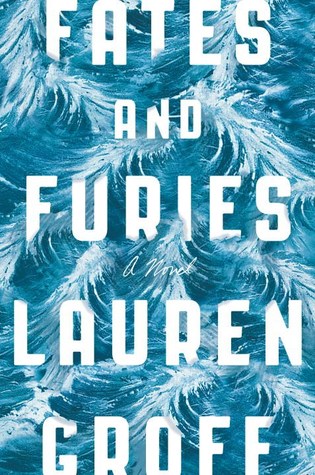 Fates and Furies
Lauren Groff
Riverhead, 2015
Source: Library
Audience: Adults
From
Goodreads
:
Every story has two sides. Every relationship has two perspectives. And sometimes, it turns out, the key to a great marriage is not its truths but its secrets. At the core of this rich, expansive, layered novel, Lauren Groff presents the story of one such marriage over the course of twenty-four years.
At age twenty-two, Lotto and Mathilde are tall, glamorous, madly in love, and destined for greatness. A decade later, their marriage is still the envy of their friends, but with an electric thrill we understand that things are even more complicated and remarkable than they have seemed.
I'm sure that
Fates and Furies
has plenty of literary devices and is technically a well-written book. However, it was painful for me to read. I hated Lotto and wasn't a big fan of Mathilde, although I am glad that I stuck with the book to see her perspective of their marriage. (Honestly, the reason that I stuck with the book was because
President Obama said it was his favorite book of the year
. It made one wonder about how well he and Michelle really get along! Personally, I wondered if it was the ONLY book he read in 2015 because it was so difficult for me to get through.) Overall, Groff's book had literary value but was not entertaining to me personally.