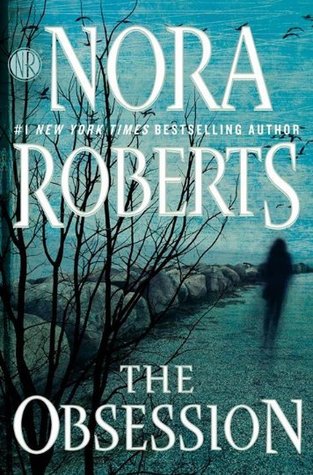 The Obsession
Nora Roberts
Berkley, 2016
Source: Library
Audience: Adults, Older Teens
From
Goodreads
:
Naomi Bowes lost her innocence the night she followed her father into the woods. In freeing the girl trapped in the root cellar, Naomi revealed the horrible extent of her father's crimes and made him infamous.
Now a successful photographer living under the name Naomi Carson, she has found a place that calls to her, thousands of miles away from everything she's ever known. Naomi wants to embrace the solitude, but the residents of Sunrise Cove keep forcing her to open up—especially the determined Xander Keaton.
Naomi can feel her defenses failing, and knows that the connection her new life offers is something she's always secretly craved. But as she's learned time and again, her past is never more than a nightmare away.
This was my very first Nora Roberts book. My aunt recommended them, and I had always meant to try any of her books, but hadn't gotten around to it until now.
To me, the story started off suspenseful and thrilling... then it got boring very quickly. All Naomi did was redo her house and hang out with her new friends. Roberts's writing was so descriptive, I felt like I could see the house and the remodeling being done to it. However, I didn't care. I wanted to know who was obsessed with what! I'm glad I pushed through the boring parts, because the mystery got darker and more interesting. When I found out who was behind the new crimes, I gasped. I was trying to figure it out, and should have known.
It was a great mystery, even if it was a little long. I'm glad I tried it! (Also, I think it deserves a better cover. It just doesn't grab me at all.)