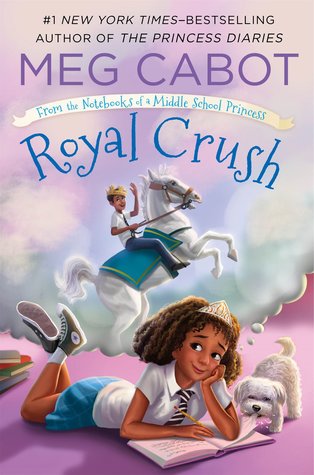 From the Notebooks of a Middle School Princess: Royal Crush
Meg Cabot
Fewer & Friends, 2017
Source: E-Galley, My Own Bookshelf
Audience: Children, Younger Teens
From
Goodreads
:
Being the newest princess of Genovia is WAY more complicated than she expected, but Olivia Grace Clarisse Mignonette Harrison is getting used to it. She gets to live in an actual palace with two fabulous poodles, a pet iguana, her very own pony, and, best of all, a loving family to help her figure things out!
And right now Olivia, having finally admitted that she likes Prince Khalil as more than just a friend, could REALLY use some advice. What is a princess supposed to do once she's found a prince she likes? With her half-sister Mia busy enjoying her honeymoon, Olivia turns to Grandmere for help.
What a perfect way to prepare a whole new audience for
The Princess Diaries.
I loved
Royal Crush
and I am so excited for another book in the series! I can't wait to see what happens with Mia and Olivia. (One of the best parts about the spin-off series is that we indirectly get to see what happens with Mia, too!) I'll automatically buy every book in this series for sure!